UK PREMIERE - ICA, London, 10th - 16th Feb 2012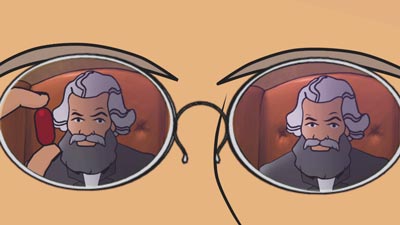 We are delighted to announce - at long last - the UK premiere of Marx Reloaded. The first of six screenings will take place on Friday 10th February at the Institute of Contemporary Arts (ICA) in London. Apart from the ICA - London's world famous arts venue located on The Mall - other screenings at selected UK cinemas are being organised.
In addition to the screenings themselves, a debate will take place at the ICA on 15th February involving Robin Blackburn, Paul Mason and Laurie Penny. More details will be published as we receive them.
Tickets can be purchased through the ICA website.
If you are interested in organising a UK screening of the film at your university or college then contact us directly at the following email address: filmsnoirs (at) yahoo.fr
Please note that all UK press and distribution enquiries should also be addressed to us here.